Leah Day's Class Schedule
Thank you for your interest in taking a class with me! I love teaching quilters online and in person how to machine quilt their own quilts. Quilting is definitely my passion and it's wonderful to be able to share this love with others.
Over the years I've found that the best place for me to teach quilting is online so I don't teach classes in person, even in my local area. While I love getting in front of a crowd and sharing my quilts, right now it just doesn't fit with my family life. Maybe one day!
Instead, please consider taking an online class with me. Online classes are a much better way to learn because you can work at your own pace,in your own home with your sewing machine nicely set up for quilting. Our online classes, we call them workshops, share all the information you need and there's never a time limit. You can watch the videos over and over as many times as you need.
Here's a list of all the quilting workshops we currently offer: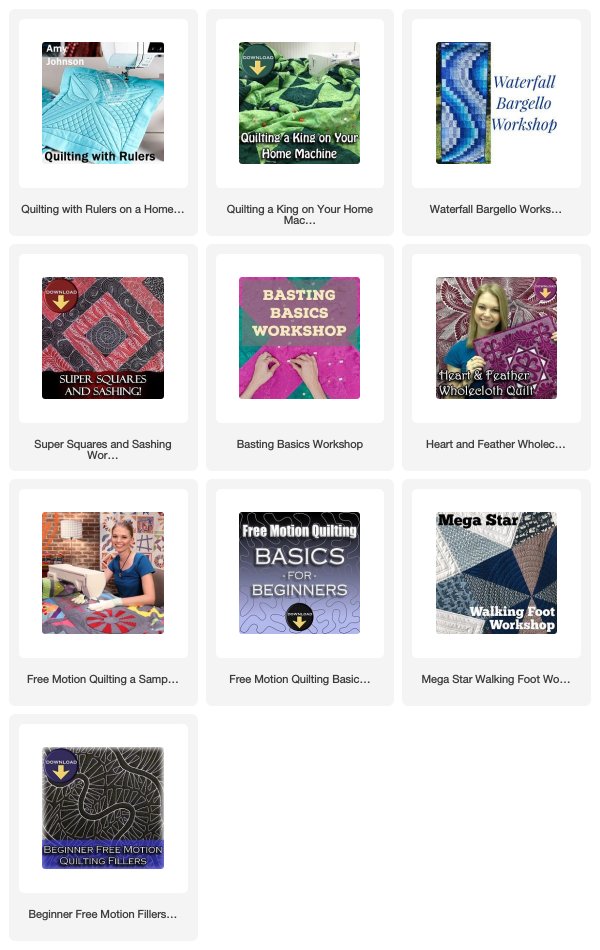 If you have a class idea that you would love for me to teach, please click here to contact us! I've taught a lot of classes and shared many techniques, but I know there's always more to learn and share.
Let's go quilt,
Leah Day