Take an Online Class with Leah Day
Would you like to take a class with me? I'm thrilled to be able to educate quilters around the world and share my love of machine quilting with so many people. I do teach in person occasionally, but my main focus is teaching online through video workshops.
I choose to focus on online teaching because it's the best way to connect and teach the greatest number of quilters. Growing up, I didn't have access to fabric shops or local classes with professional quilters. I really wanted to learn about quilting, but there was no place to find any information.
For this reason, I focus on teaching online so that everyone can learn how to quilt!
With online classes, I can share more information with more detail and attention than I could ever cover in an in-person class. Teaching online means I receive hundreds of questions a day, and I know the major issues quilters struggle with daily. My goal is to make quilting easier and more fun so everyone can enjoy creating beautiful quilts.
We have created the following video workshops which include videos, a written learning guide, and a quilt pattern to work through step-by-step. Click on the images below to learn more: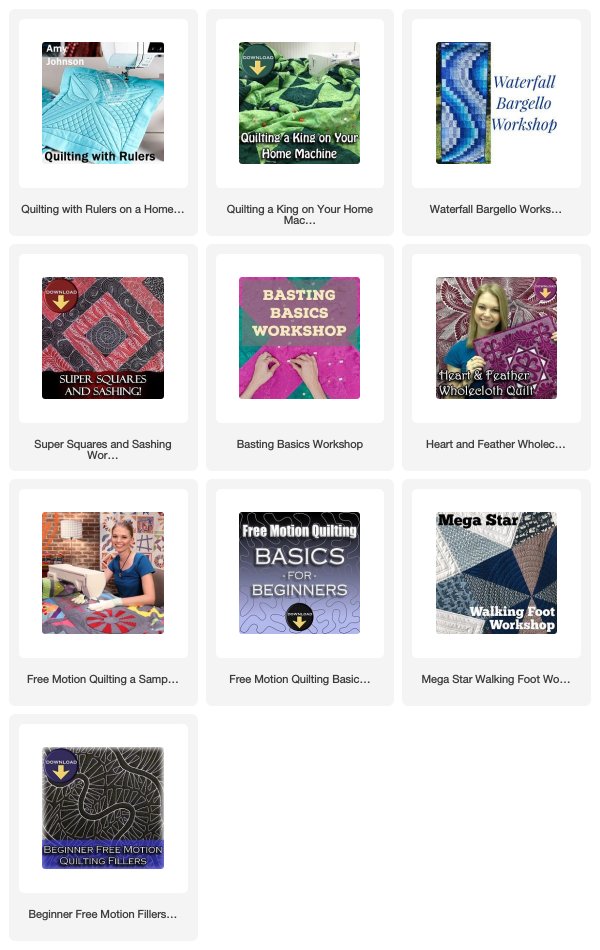 Is there a quilting topic or technique you're dying to learn, but just can't find a class on it? Click Here to contact us and share! I'd love to know what you're wanting to learn so I can help you on your quilting journey.
Let's go quilt,
Leah Day