Free Quilt Patterns and Projects Designed by Leah Day
I love creating new quilt patterns and to challenge myself to design and write quickly. Each month I receive a Quilty Box filled with fun gear, tools, and beautiful fabrics so I began using the box to inspire a new free quilt pattern every month. 
Subscribe to Quilty Box using my affiliate link so you can join in the fun and create these fun quilting projects with me every month! Click on the photos below to check out all of the free quilt patterns and tutorials we've shared so far: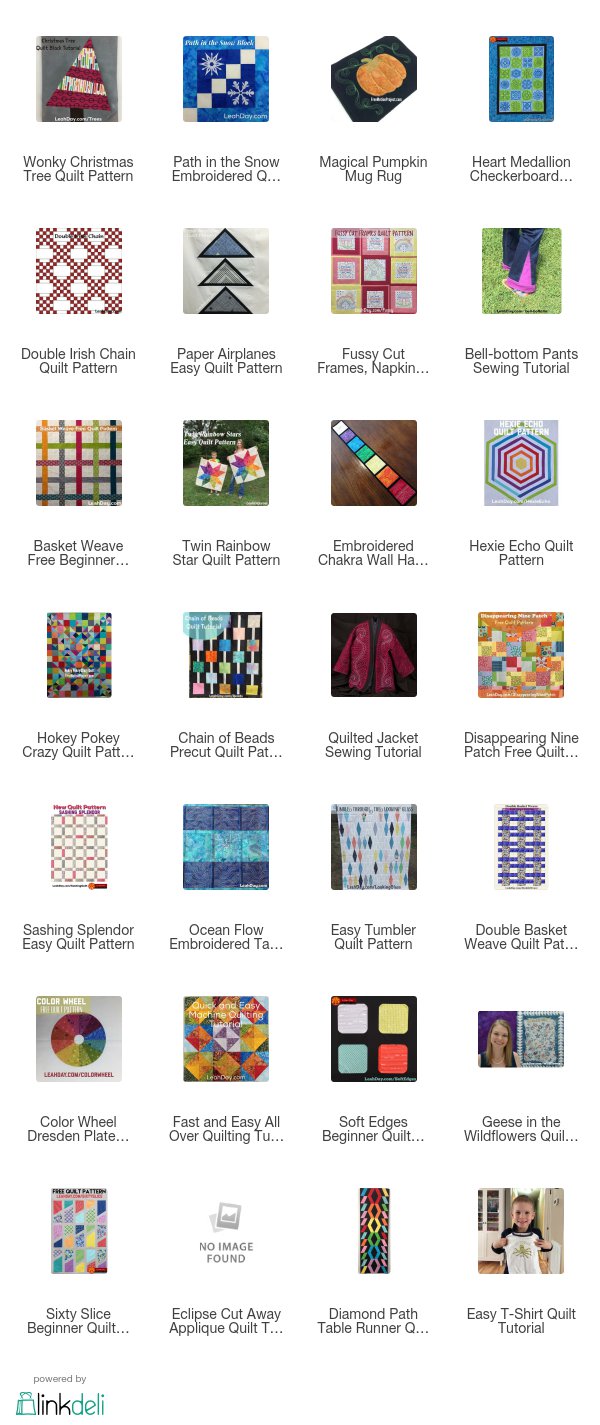 Note: Some of the patterns above were created with embroidery designs digitized by Leah Day and Max Gray. Click Here to check out our embroidery design collections!
All of the free patterns shared here can be printed and shared as many times as you like. Yes, you can even teach classes using these quilt patterns to help spread your love of quilting with others.
The Twin Rainbow Stars quilt makes an especially great pattern for charity baby quilts because you make two small quilts at the same time.
We'd love to see how you use these free patterns to make beautiful quilts so make sure to share your progress on the Leah Day Quilting Facebook Group.